Nearly 20 years after their last long form release, Midnight Oil will finally drop a new mini-album today. THE MAKARRATA PROJECT features eight new songs written around themes of Indigenous reconciliation. The not-for-profit work* features 18 Indigenous collaborators including Gurrumul, Kev Carmody, Leah Flannagan, Frank Yamma, Jessica Mauboy, Kaleena Briggs and Sammy Butcher.
This new mini-album is already attracting critical raves with The Age and Sydney Morning Herald giving it four and half stars and The Weekend Australian declaring "THE MAKARRATA PROJECT has been elevated beyond the individual talents of this singular band of thinkers and feelers into something truly meaningful, momentous and farsighted."
---

---
The first single from the release, 'Gadigal Land' featuring Dan Sultan, Joel Davison & Bunna Lawrie, has already received strong airplay in Australia, the U.S. and Canada.
---
---
THE MAKARRATA PROJECT seeks to elevate the profile of The Uluru Statement From The Heart and includes a rendition of that important text by social justice pioneer, Pat Anderson, AFL icon Adam Goodes, author/media heavyweight Stan Grant, country music legend Troy Cassar-Daly and author/actor/vocalist Ursula Yovich. Their combined reading, backed by an Oils soundscape, can be experienced in a video created by hand painted mural art studio Apparition Media that was also released today**.
---
---
The mini-album will be launched with two exclusive performances on the series premiere of ABCTV's The Sound this Saturday evening at 6pm AEDT. For music trivia fans with a long memory, these appearances will see Midnight Oil appearing in the old Countdown timeslot which they famously shunned back throughout the 1970's and 1980's.
"Back then they expected everyone to mime, but this show allows artists to sing live plus it's always got an all Australian line-up so we're happy to be part of it", said Midnight Oil drummer, Rob Hirst.
---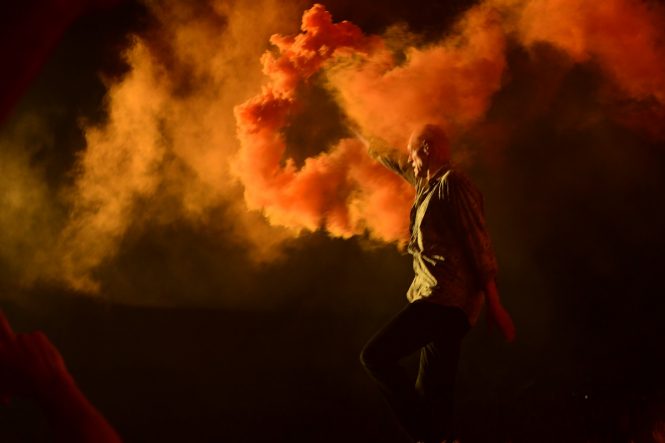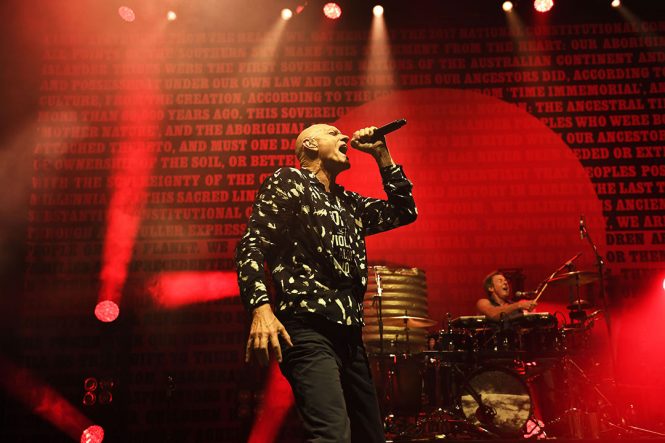 ---
The band will be joined for these exclusive TV performances by the artists who collaborated with them on the studio recordings, so Jessica Mauboy and Tasman Keith perform live with the band on 'First Nation' while Alice Skye fronts 'Terror Australia'. The show will also include exclusive interviews with all concerned.
---
---
THE MAKARRATA PROJECT
First Nation (feat. Jessica Mauboy & Tasman Keith)
Gadigal Land (feat. Dan Sultan, Joel Davison, Kaleena Briggs & Bunna Lawrie)
Change The Date (feat. Gurrumul Yunupingu & Dan Sultan)
Terror Australia (feat. Alice Skye)
Desert Man, Desert Woman (feat. Frank Yamma)
Wind In My Head [Makarrata version] (feat Kev Carmody & Sammy Butcher)
Uluru Statement From The Heart (read by Pat Anderson, Stan Grant, Adam Goodes, Ursula Yovich & Troy Cassar-Daley) / Come On Down (feat. Troy Cassar-Daley)
* Midnight Oil will donate their share of proceeds from THE MAKARRATA PROJECT to organisations that seek to elevate The Uluru Statement From The Heart (https://fromtheheart.com.au and https://ulurustatement.org). Sony Music Entertainment Australia will match any artist contribution.
** 'Uluru Statement From The Heart' Read by Pat Anderson, Stan Grant, Adam Goodes, Ursula Yovich and Troy Cassar-Daly, Video Produced by Apparition Media, Video Directed by Mathew Maker, Designed by Sandon Gibbs-O'Neill, Paintings by Laura Paige and Hamish McBride
---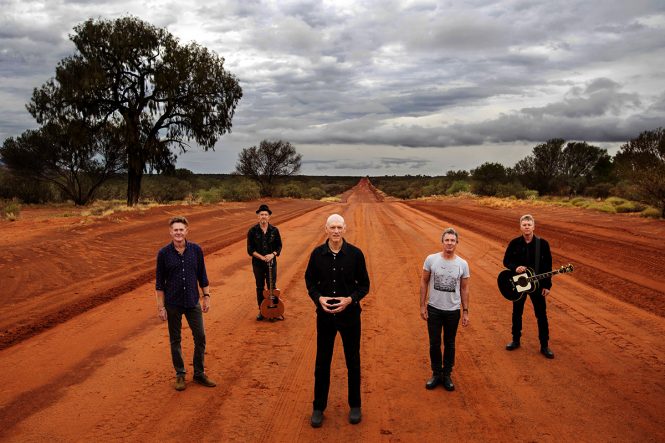 ---